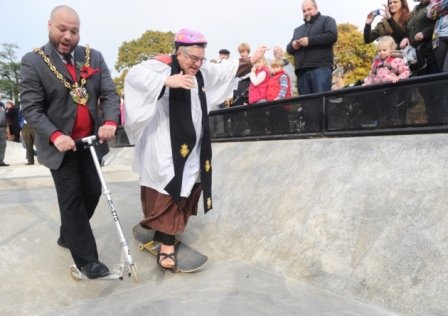 This project had long been a priority after the need for a new skate park was identified through a local play strategy consultation. The consultation found that the nearest skate facility was too far away for young people living in this area.
After assessing a number of potential sites and discussing the proposal with local people a local authority owned park was identified as being the most suitable location.
The council then worked with local partners and a contractor to create an inclusive skate facility focused on 10-19 year olds and suitable for skateboards, scooters, BMXs, roller skates etc.
SUEZ Communities Trust co-funded the project alongside other funding bodies.  The project also attracted section 106 funding.
The skate park is open to all and met the criteria for Public Amenities.